NEWS - June 2011
Wallbridge Surboards featured in Adelaide Matters magazine...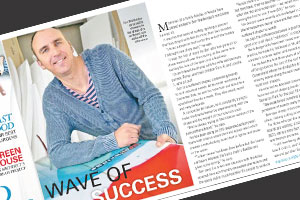 Wallbridge Surboards featured in SA Life magazine...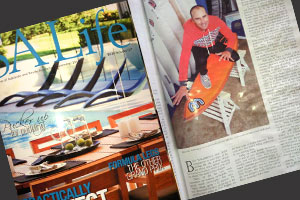 NEWS - December 2010
Wallbridge Surboards featured in the Australia's Surfing Life Board Bible 2011!
View the Australia's Surfing Life Board Bible 2011 Wallbridge feature...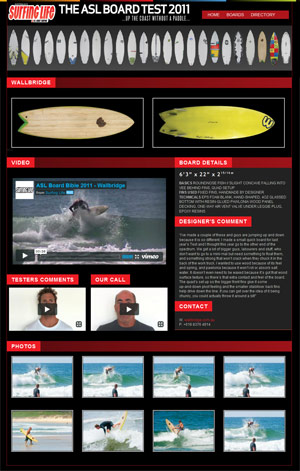 Wallbridge EPS Carbon Epoxy
NEWS - June 2010
Wallbridge Surfboards featured in Surfing World magazine design issue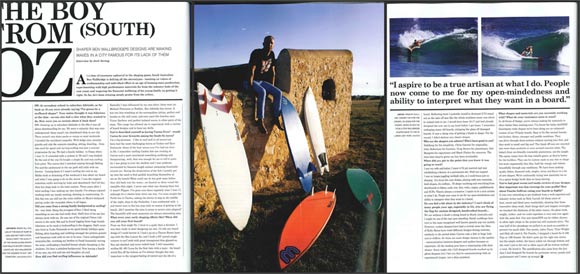 Kite Boards
We have a great selection of kite boards available in all models. Here are some shots of our boards with some of Adelaide's best kite boarders riding our balsa unidirectional kiteboards, Mark Skyes came second in the Australian National kite surfing titles Robe 09' and Suzi Hall placed fourth in the open womens at Robe 09'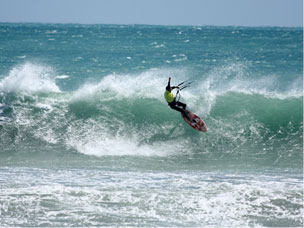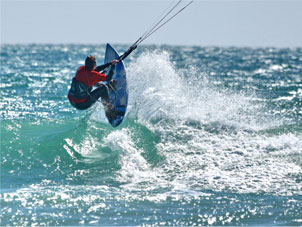 ASL Board Test - Nick Carroll, Tyler Wright, Asher Pacer riding Wallbridge Surfboards
Click here to view the Wallbridge page of the ASL online board bible
See this months ASL board test as we put in one of our new balsa/eps/epoxy short boards suited to summer rocket ripping!! Nick Carroll, Tyler Wright (yes owens sister) who beat Steph Gilmore in a heat recently and Asher Pacer rode it and the footage and photos speak for themselves!!!! We won the "most radical materials" of the test. See the pics below and grab a copy of ASL with the board test and free DVD. We have the board back and it is in the shop for display.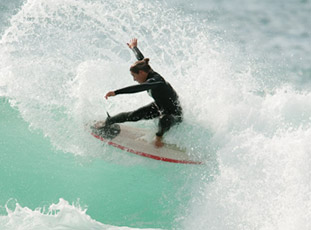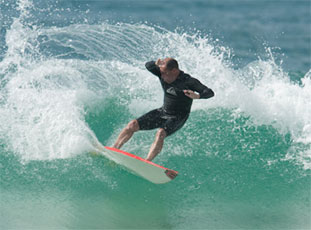 See the Wallbridge board in action in the ASL Board Test video taken from
www.surfinglife.com.au
, click below to play...

Adobe Flash Player version 8 (or greater) is required to view this video.
Click here to install the latest version of Adobe Flash Player
Pancho Sullivan riding Wallbridge Surfboards in Hawaii
We created a 7'6" gun for 2003 ASL big wave board test for Pancho Sullivan, it was designed for 8' 10'' Pipe or 10' 12' Sunset. With lots of South Australia West coast wave influence put into the board design I was very pleased with the board. He got 5-6' Sunset and was delighted with it "it went insane in the tube ! and got some really good waves on it". We managed to get the board back and it sits proudly on the wall in the showroom.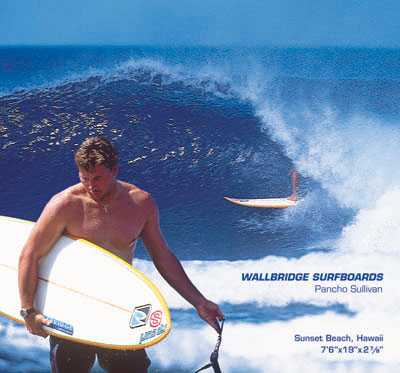 Fantastic Noodles big wave comp goes off in South Australia
As we have been making a few tow boards were delighted to see the biggest thing to happen to South Australia for years, The Fantastic big Wave comp at unknown location. See the pic below and more pics in the photo gallery,it was great to see young guys charging and local boy come second, Congratulations Josiah and to the winner Blake Ainsworth.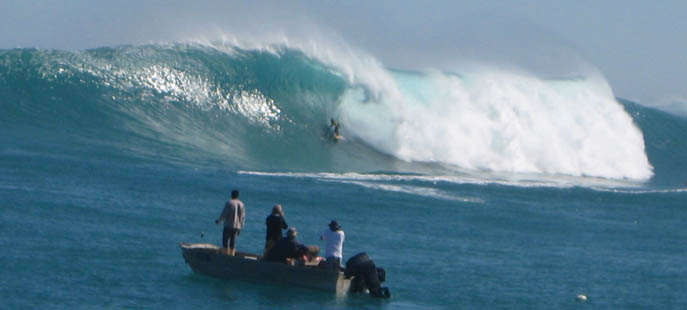 SUP Boards
We have made leaps and bounds with our SUP boards being the only custom made manufacturer in South Australia we are continually pushing the boundaries! Watch for some photos in action soon.